I started cooking daily for myself during the summer after my sophomore year of college, mostly out of necessity.
Until that summer, I had little experience and interest in preparing meals, and it was something that I easily took for granted. Obviously, I have assisted in basic preparation and setting/clearing the table, but I was far from the Chef de Cuisine. My specialties included "Blue Box" Mac and Cheese (spirals; I have standards) and cinnamon/sugar toast.

My pièce de résistance
When I had an internship and a small one bedroom to rent for the summer, I no longer had the luxury of someone preparing my food daily. My funds limited my ability to go out to eat often, and I also wanted to stay in shape, so a summer of McDonald's was out of the question.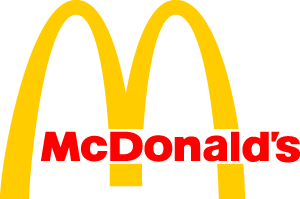 I'm not lovin' it
I went to Target and equipped myself with basic supplies: skillet; pot; and cooking utensils. /r/cooking and /r/EatCheapAndHealthy were great resources to learn for a newbie like me. My Mom also reassured me, saying that the worst case scenario was that I prepared a bad dinner and could then try cooking something else or order a pizza. Cooking is a learning experience–things won't always work out perfectly.
Over time, my skills improved, and so did my confidence; I knew that I could guesstimate pouring about a tablespoon of salt into a pot rather than breaking out my measuring spoons. Bakers beware: baking is not as forgiving as cooking; you should heed exact measurements while making those cookies.
I have also grown to love cooking: the aromas, the sizzling, the bubbling, the tasting! Manipulating the ingredients and responding to them (controlling heat, adjusting the flavor with spices, etc.) are also a welcome change for my fingers that grow tired from typing on a keyboard.
My efforts are rewarded with delicious food (who doesn't love near-instant gratification?). Cooking is like any other skill; as you get better, you will find more pleasure in it–a self-fulfilling prophesy.
I enjoy going out to eat much more now because I think it is a great source of inspiration and learning. Many of the recipes I have are a result of eating something delicious and having a desire to recreate it. I like to order things that I have never made before to see how professional chefs prepare them, and I also order things that are very familiar to me, such as risotto, to see how mine can improve.

Watch out, Gordon
My girlfriend, Mary, and I enjoy cooking together. I feel that cooking is a great date night activity. It combines many pleasures: teaching each other new techniques, fulfilling senses, relaxing together, and at the end, you get to enjoy the fruits of your labor. It also helps to have a sous-chef in the kitchen, although in my case, I have a Mary-chef (if I call Mary Sue, she starts to ask where I have been). We are fun to be around, I promise.
We share the recipes we find in a Dropbox PDF so we always have access to them. I recently made our recipes publicly accessible. You may access our collection of recipes here. This will be updated live as we add more recipes. I also included a link to our recipes in my site's header.
The meal that I prepare the most regularly, and one that has a low effort-to-tastiness™ ratio, is udon noodles. My Mom found the recipe in a vegetarian cookbook, and everyone who has tried it has loved the meal. The marinade is soy and ginger based, which is one of my favorite flavor combinations.
Other favorites include:
Pear and Gorgonzola Cheese Pizza

I usually add caramelized onions on top of this

Thai Peanut Sauce Green Beans

Credit goes to my friend Taylor for this one. He knows how much I love peanut butter!

Bolognese
I hope you enjoy our recipes! Bon appétit!